Key Largo Undersea Park
Home of  Jules' Undersea Lodge
The Key Largo Underseas Park's Gift Shop caters to the MarineLab students and chaperones, Jules' guests and the curious visitor. Students come on field trips to learn about our oceans and the wildlife that lives there and always look for our cool t-shirts, rash guards, hoodies and sweat pants. We also carry educational books, wood and glass sea life sculptures and jewelry. If you want to order a shirt in advance for your child or yourself you can call us at (305) 451-2353. The minimum postage and handling charge is $8.00.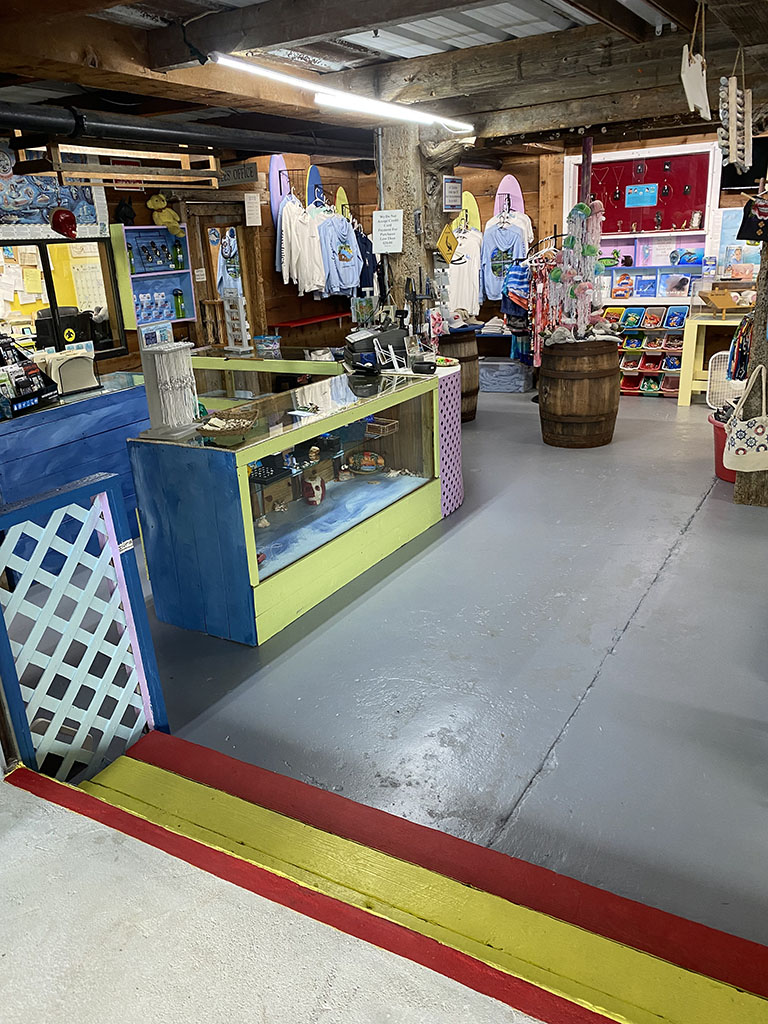 NEW ARRIVAL
Featuring "The Koblick Chronicles" by Ian G. Koblick! The untold history of the first undersea habitats Tektite 1, Tektite 2, and the Puerto Rican Habitat La Chalupa that is now Jules Undersea Lodge.
The story is told by the only person who was involved in all projects from day one. You will find out all about building the underwater habitats, the politics behind these projects, management of undersea habitats, and living underwater for weeks at a time.
Available as Kindle ($6.99) or in paperback ($15.99) on Amazon.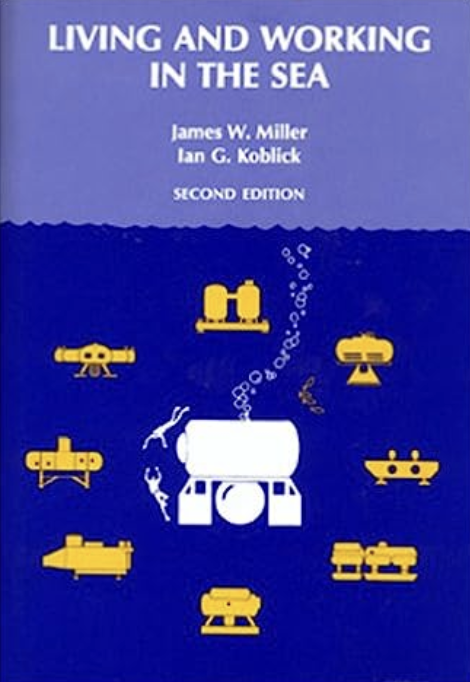 "Living and Working In The Sea" by James W. Miller and Ian G. Koblick is a comprehensive history of underwater habitat programs around the world. It is uniquely told from the perspective of two pioneering aquanaut scientists. The price of $150.00 plus tax includes shipping within the continental U.S.  Please call to place your order.