Key Largo Undersea Park
Home of  Jules' Undersea Lodge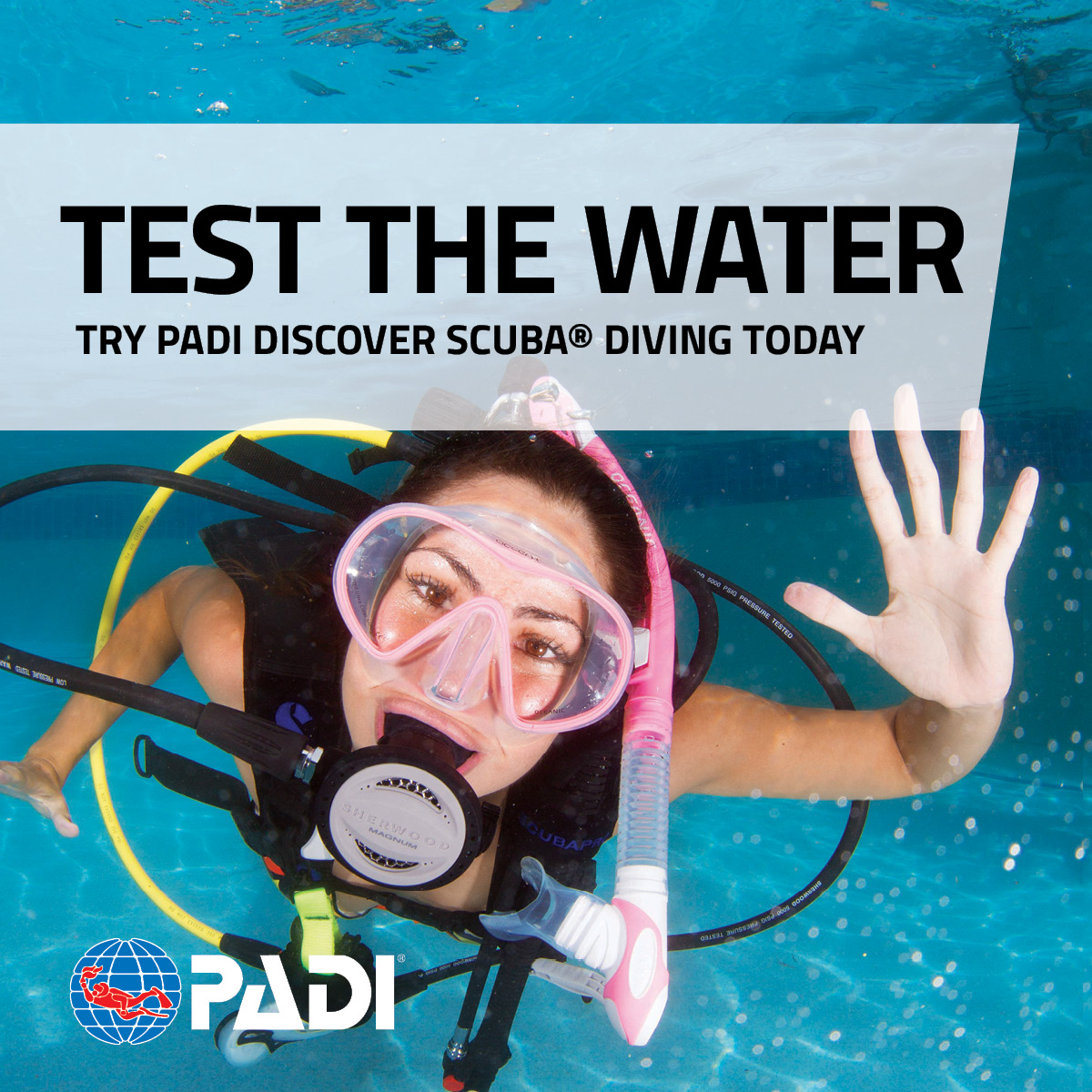 This program is the ideal way to experience scuba diving without having to enroll on a full course. The PADI Discover Scuba Diving program lets you experience the thrill of diving under the close supervision of one of Key Largo Undersea Park's PADI Instructors in our ocean lagoon. During your adventure, you'll master some basic scuba concepts and skills and you will have the opportunity to take part in a real open water adventure.
We offer Discover Scuba Diving as a half day experience with a real open water dive in our sheltered ocean lagoon. An exciting adventure lies ahead of you!
Your experienced and patient instructor will spend some time to give you a detailed briefing about the following training session. Under water, shallow enough to stand up in, you can watch a slow and detailed demonstration of all the necessary skills. You will then have time to practice these skills under the instructor's direct supervision.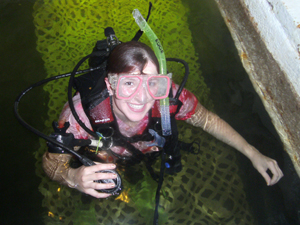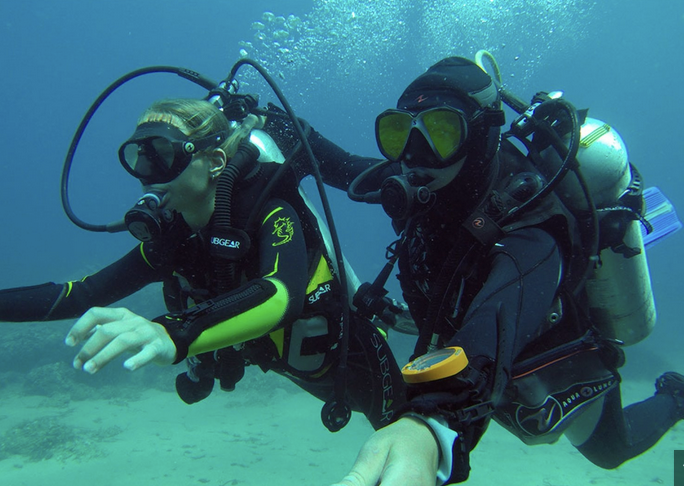 Once you have mastered the required skills you can continue with the most thrilling part of the program, the underwater tour. At a maximum depth of 25 feet your instructor will show you a pretty variety of tropical fish. Small barracudas, snappers, groupers, trumpet fish and many other marine creatures will greet you in their world. You may even be able to get a peek into the famous Jules' Undersea Lodge! Your experienced buddy and instructor understands your problems as a beginner and will be there to assist you while under water.
You must be able to swim to participate in this course.
Anybody 10 years or older who is healthy and reasonably fit and feels comfortable in the water can participate in this program. You will need a swimsuit, a towel and sunscreen.
Please check out the prerequisite medical questionnaire here.
The full program with a guided tour of Jules' Undersea Lodge is only $150 plus tax per person.