Welcome to Jules' Undersea Lodge!
Located in the lagoon at Key Largo Undersea Park, Jules' is the world's only underwater hotel where scuba diving is the only way to get to your room. In addition to overnight stays in the Lodge, the Park offers a great SCUBA training location in its Lagoon, with a depth of up to 30′ in a protected setting. Individuals can get Open Water certified here, do a Discover SCUBA Diving course, or just dive around in the lagoon.
Some of our distinguished visitors include Aerosmith's Steve Tyler, actor Tim Allen and former Canadian Prime Minister Pierre Trudeau! We've been featured in several magazines and broadcast shows, too.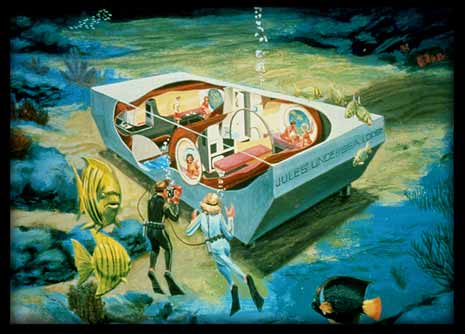 After you're done with your SCUBA skills, or if you are already SCUBA certified, you can visit Jules' Undersea Lodge for three hours or an overnight! Have lunch in the Lodge, do a three hour Mini Adventure, or sleep underwater! Distinctive PADI Specialities are available for overnight guests. Check out our video!
Labs in the Lodge Excursion
If you've ever wanted to know more about the marine creatures you see on your dive to Jules', or the marine creatures you CAN'T see, take advantage of the Labs in the Lodge Excursion!  Our very own, Jessica Pulfer, Marine Biologist and Habitat Education Specialist will be happy to teach you – and show you – all about the marine life surrounding Jules' Undersea Lodge. You can incorporate a Lab in the Lodge Excursion into any lodge visit. To guarantee your Lab, please reserve when you schedule your visit.   Call the office at 305.451.2353 for details.
For one to two guest: $150.00 plus tax
Additional guest:  $50.00 plus tax
Underwater Maintenance Distinctive Specialty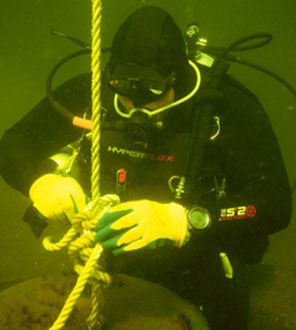 Our Underwater Maintenance Specialty is designed for the recreational diver to participate in underwater clean-up with safety for the diver and the environment first and foremost.
You will learn the importance of proper buoyancy, the correct tools needed, use of a lift bag, analyzing and executing the proper procedures for the task at hand and how to work around the coral reefs to protect them from injury.
This is a one day PADI specialty for those already an open water diver, designed by MSDT Daniel Blezio and conducted exclusively in Jules' Lagoon.
Your Underwater Maintenance Distinctive Specialty: $175.00
If you are a guest of Jules' Lodge: $150.00
Citizen Scientist Aquanaut Program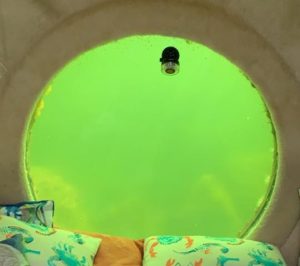 Jules' Lodge has teamed up with Ventures Beyond to offer a "Once in a Lifetime" experience.  Spend twenty-four hours underwater and participate in our PADI Specialties written and conducted exclusively in Jules' Lagoon……PLUS MORE exciting activities.  Have a look at their website and Come Join Us.