Key Largo Undersea Park is also the home of Jules' Lagoon. We offer the SCUBA Professional and their student the ability to complete their instruction when the weather is not favorable to take a new diver out to the ocean. Our lagoon is also available to certified divers who would like to check out new diving gear or to just get wet.
Jules' Lagoon is filled with interesting wild life, artifacts to see and lots to do. Swim trough's offer even the experienced diver an opportunity to challenge their skills.
100 Day Mission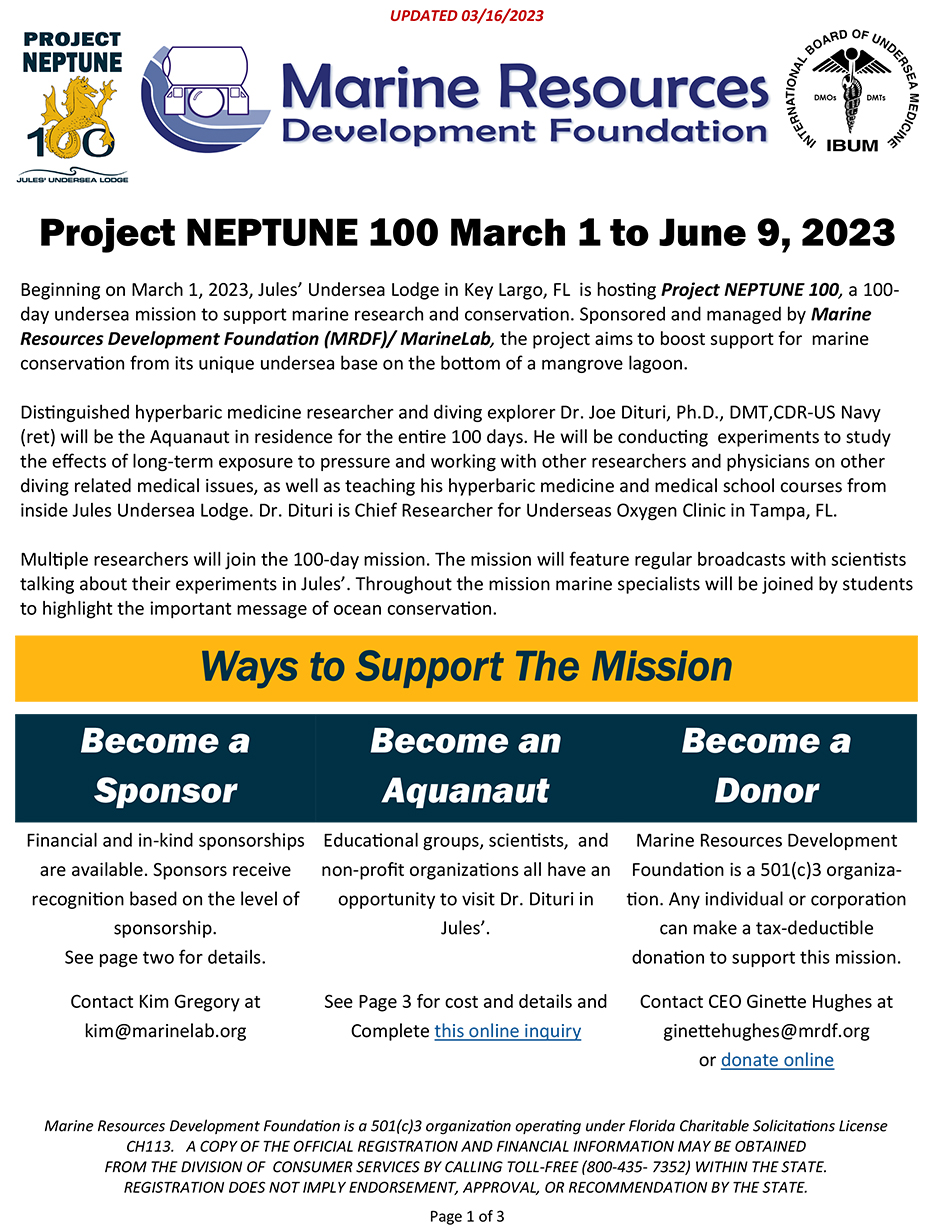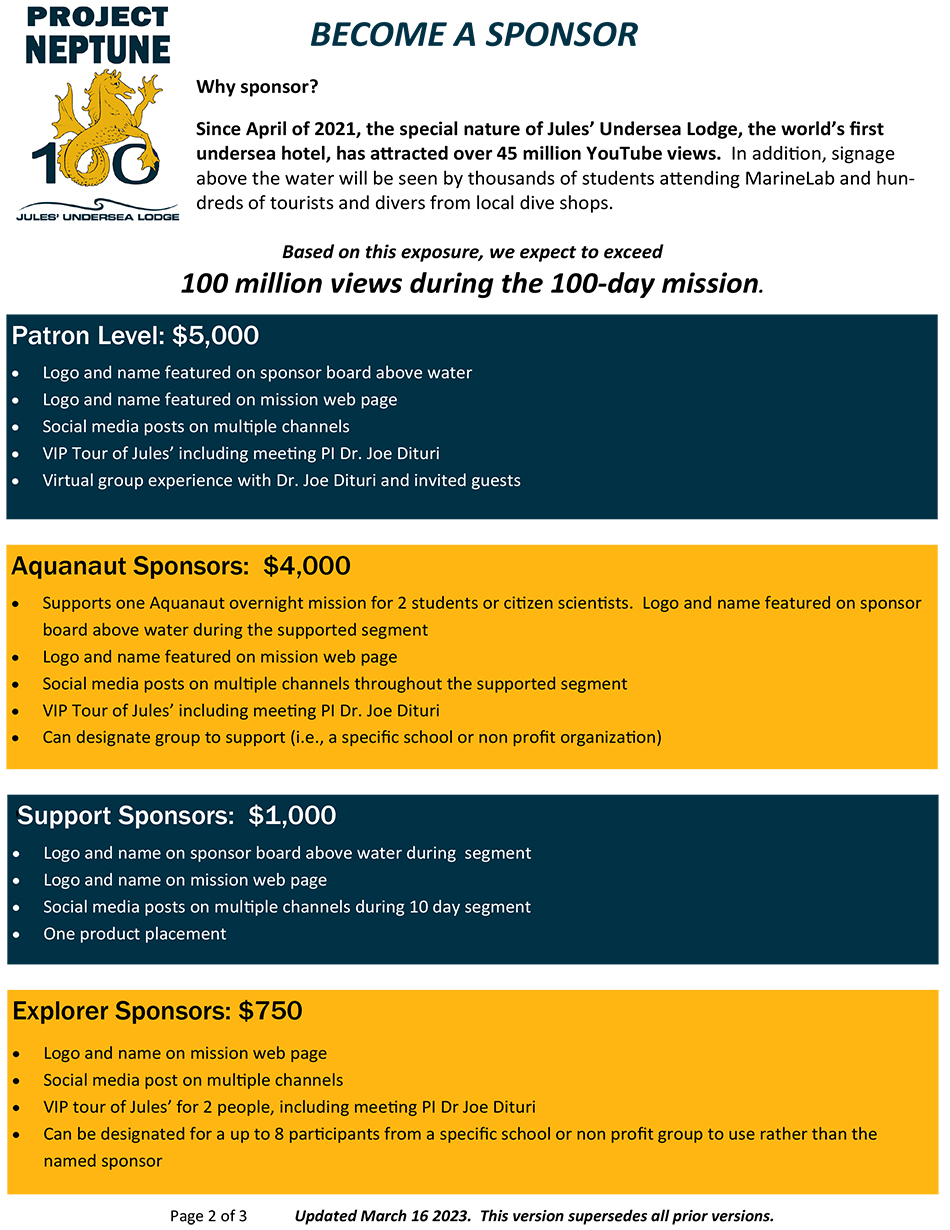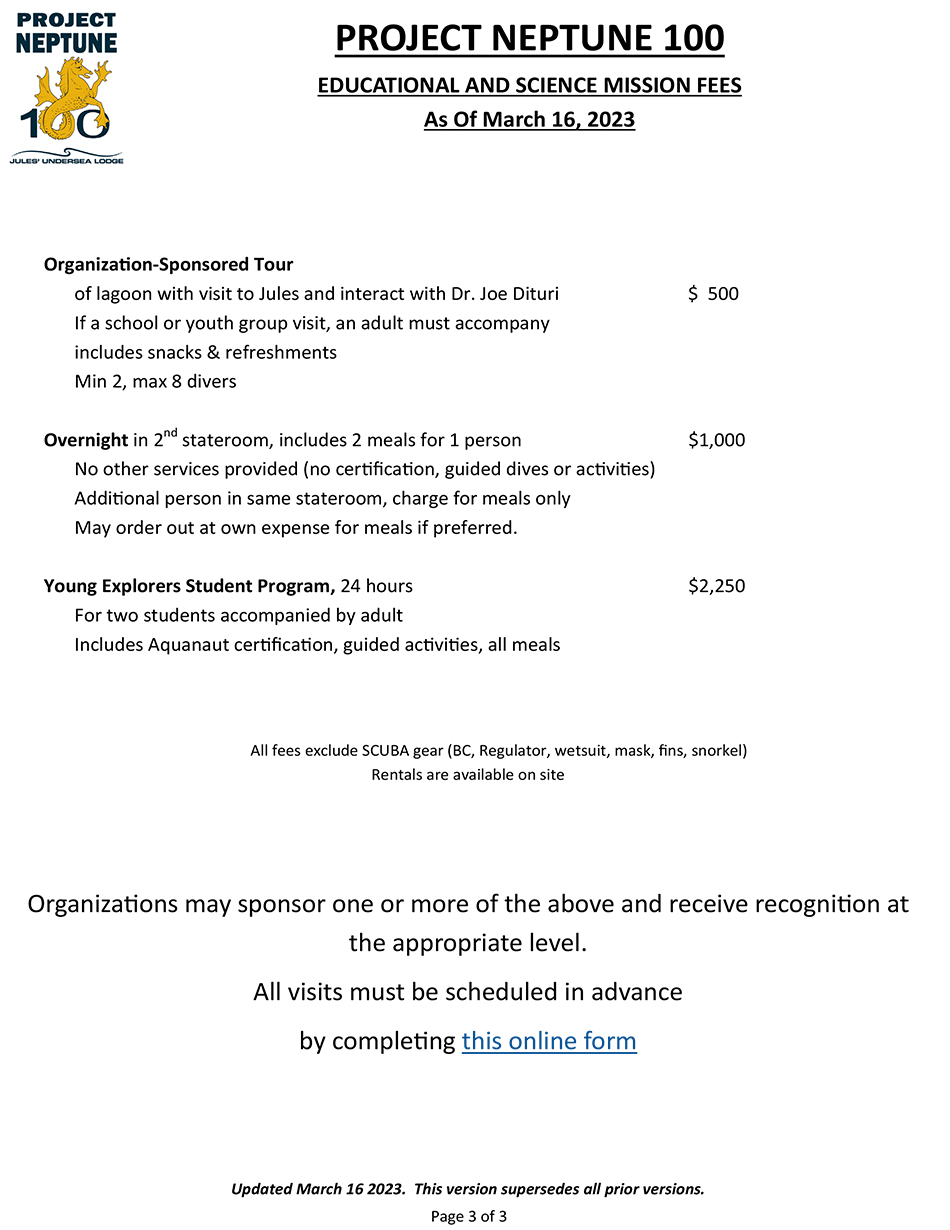 Underwater Maintenance Distinctive Specialty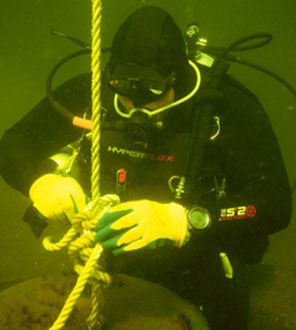 Our Underwater Maintenance Specialty is designed for the recreational diver to participate in underwater clean-up with safety for the diver and the environment first and foremost.
You will learn the importance of proper buoyancy, the correct tools needed, use of a lift bag, analyzing and executing the proper procedures for the task at hand and how to work around the coral reefs to protect them from injury.
This is a one day PADI specialty for those already an open water diver, designed by MSDT Daniel Blezio and conducted exclusively in Jules' Lagoon.
Your Underwater Maintenance Distinctive Specialty: $175.00
If you are a guest of Jules' Lodge: $150.00
Media Information for Jules' Lodge
Jules' Undersea Lodge has been host for over 50 years to countless YouTube and National Media shoots.
Just to name a few:
International and National Media:
The Amazing Race
The Today Show with Lester Holt
National Geographic
Shark Week
Current YouTube Visitors:
Ryan Trahan: https://www.youtube.com/c/trahan
Funk Bros: https://www.youtube.com/c/FunkBros
Safiya Nygarrd Ayatee: https://www.youtube.com/c/SafiyaNygaard
Jiggin' With Jordan:  https://www.youtube.com/c/JigginWithJordan
Brave Wilderness:  https://www.youtube.com/c/BraveWilderness
Media visits to the Lodge are on a 24 hour time table:
2 Overnight Media Guests:
$2,475.00
3 Overnight Media Guests:
$3,600.00
4 Overnight Media Guests:
$4,725.00
Jules' Mission Directors will bring down 1 iPad/1 Lap Top Computer and Personal Cell Phone.  You must let us know when you make your Media Reservation exactly what media equipment you'll be needing as there may be extra charges.