Key Largo Undersea Park
Home of  Jules' Undersea Lodge
Famous Missions at Jules'
IAN KOBLICK
Ian
 Koblick has had a fascinating career as an undersea resident, aquanaut, explorer, author, marine consultant, and technical advisor. He has pioneered programs in undersea living and explored oceans in a quest to preserve their environments and search for the lost remains of our maritime past.
As one of the world's top Ocean Explorers and Teachers, Mr. Koblick is also the founder of Marine Resources Development Foundation (MRDF) / MarineLab.  Mr. Koblick and MRDF are the gate keepers of Jules' Undersea Lodge, a refurbished research lab.
When he had the opportunity to be Alternate Aquanaut in an underwater research mission, now famously known as Tektite, he jumped at the chance. For Koblick, it was like "being chosen as an astronaut to be sent to the moon." The 58-day Tektite I mission ended in 1969 with a perfect safety record, proving that humans could live and work safely in the sea for an extended time.
In 1970 Koblick became a program manager of Tektite II, as well as an aquanaut living for 3 weeks in the underwater habitat. Tektite II included the first all-female aquanaut team. After the successful completion of Tektite II, Koblick founded the Marine Resources Development Foundation (MRDF), which aimed to build and operate an advanced underwater research habitat.
Koblick persuaded the governor of Puerto Rico to fund an undersea research program known as the Puerto Rico International Undersea Laboratory (PRINUL). He relocated to Puerto Rico and started to work on building a new undersea habitat designed to be quickly and easily moved and deployed — it was named La Chalupa as a nod to the flat-bottomed boats used by Puerto Rican fishermen that were notorious for sinking in the open ocean. One of the most innovative and technologically advanced underwater habitats ever built, La Chalupa achieved major successes in the development of ocean research and saturation-diving technology. Koblick lived on the edge of the continental shelf for 6 weeks, living and working from a habitat that he designed, and carrying out excursion dives down to 265 feet on air tables that had never been tested in the ocean.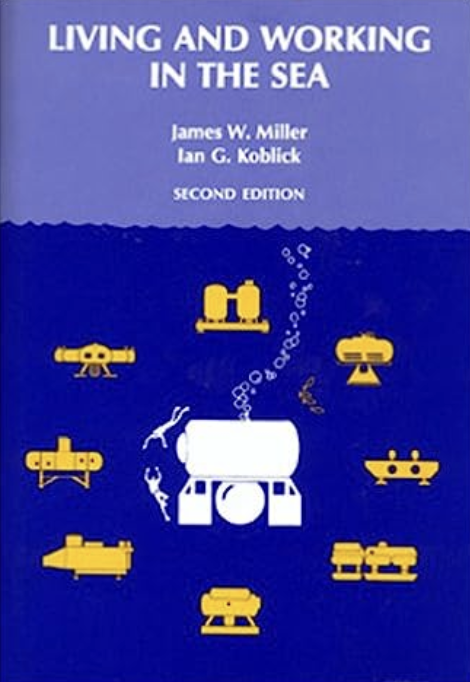 Koblick managed the MRDF from Puerto Rico until he moved to Florida in 1976. There he began working with the U.S. Department of Commerce to establish a national ocean program designed to promote undersea exploration and education. In addition to his government work, he served as a consulting editor of the NOAA Diving Manual and coauthored Living and Working in the Sea with Jim Miller in 1984.
Partnering with Neil Monney, Koblick acquired La Chalupa from Puerto Rico, moved it to Key Largo, Fla., and converted it into the world's first submerged hotel, the Jules' Undersea Lodge, which opened in 1986. With its entrance located 21 feet underwater, the hotel caters to recreational divers and has hosted thousands of guests, including astronauts, marine scientists, celebrities and government officials. The lodge was next to MRDF's MarineLab, a marine research and environmental education facility that to this day hosts field trips and outreach programs for more than 5,000 students each year.

In 2003, Koblick and Craig Mullen established the Aurora Trust Foundation "to advance the world's understanding of the ocean environment, most particularly its marine cultural heritage hidden for thousands of years on the seafloor…." As with all of Koblick's projects, Aurora aims to cultivate public interest in marine science and exploration. The organization conducts archeological research in the Mediterranean Sea, which has led to dozens of discoveries: 28 ancient Greek and Roman shipwrecks as well as airplanes and unexploded ordinance from World War II.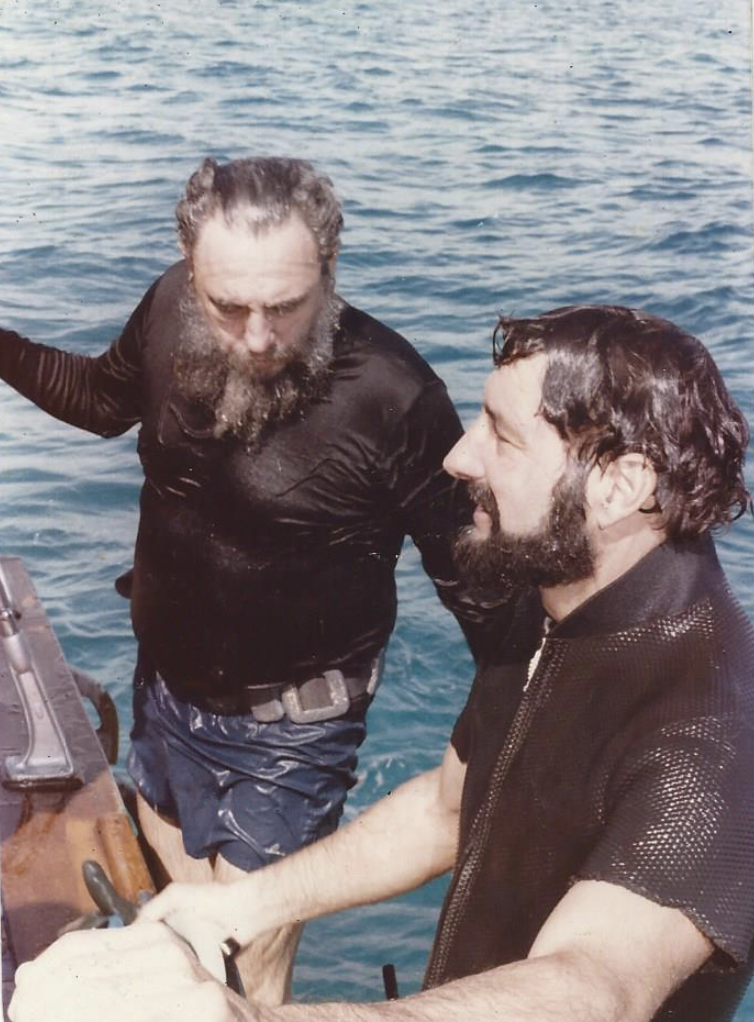 Although Koblick admits the obvious appeal of finding relics unseen by human eyes for thousands of years, his foremost endeavor through Aurora is to educate the public about the fascinating historical role the oceans have played in connecting people through culture, commerce and conflict. Even as he plans his next undersea expedition in the Mediterranean, his primary interest remains education, and he knows that engaging students through learning is the first step to getting them to care.
"Teaching the next generation about the importance of exploring the ocean is the most critical thing we can do," Koblick explained. Fortunately, given the success of his endeavors, his enthusiasm for the ocean seems to be contagious!
RICHARD PRESLEY
Richard Presley began his underwater research on May 6th, 1992 with three other researchers as part of a NASA study. Presley's comrades surfaced a month later, on June 5.
For the first month, Presley and the other researchers were allowed only limited contact with other people. NASA was studying the effects of long-term isolation and how it might affect astronauts on extended missions.
Starting his second month, a telephone provided daily contact with friends and family. Visitors also were welcome.
Rick did some weight training and conducted water clarity studies. He found that his muscles rarely were sore despite rigorous workouts, perhaps because the compressed air in the lodge helped his muscles repair faster. He put on about 10 pounds and quit smoking.
Rick said he spent a lot of time in Jules' Lagoon watching bubbles and the marine life but the number one goal was to heighten awareness of the ocean's resources.
Rick said he feels the mission was a success.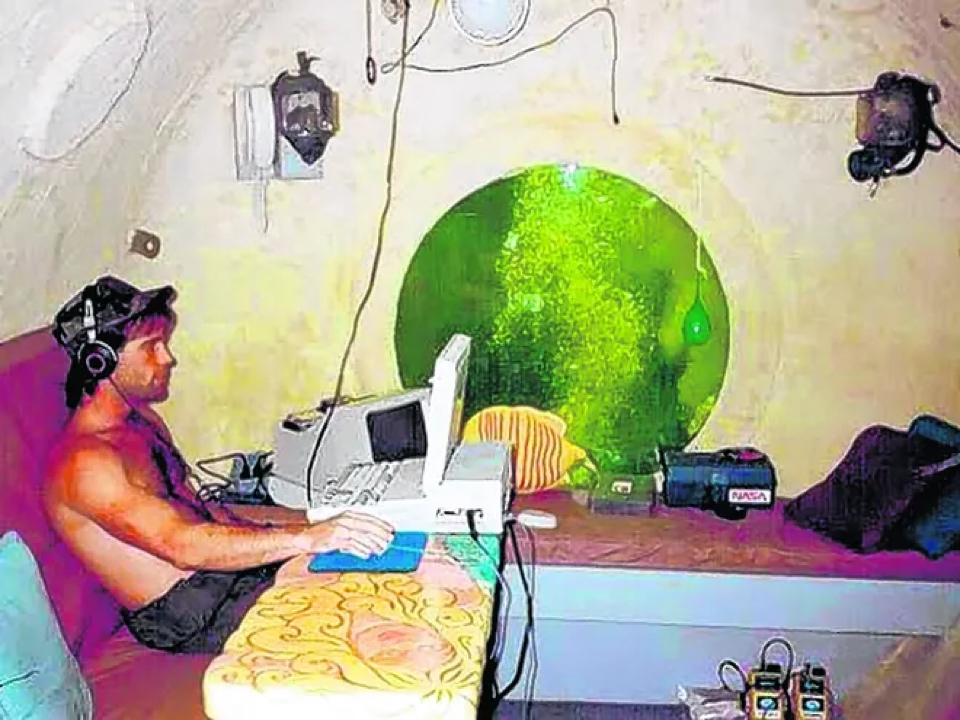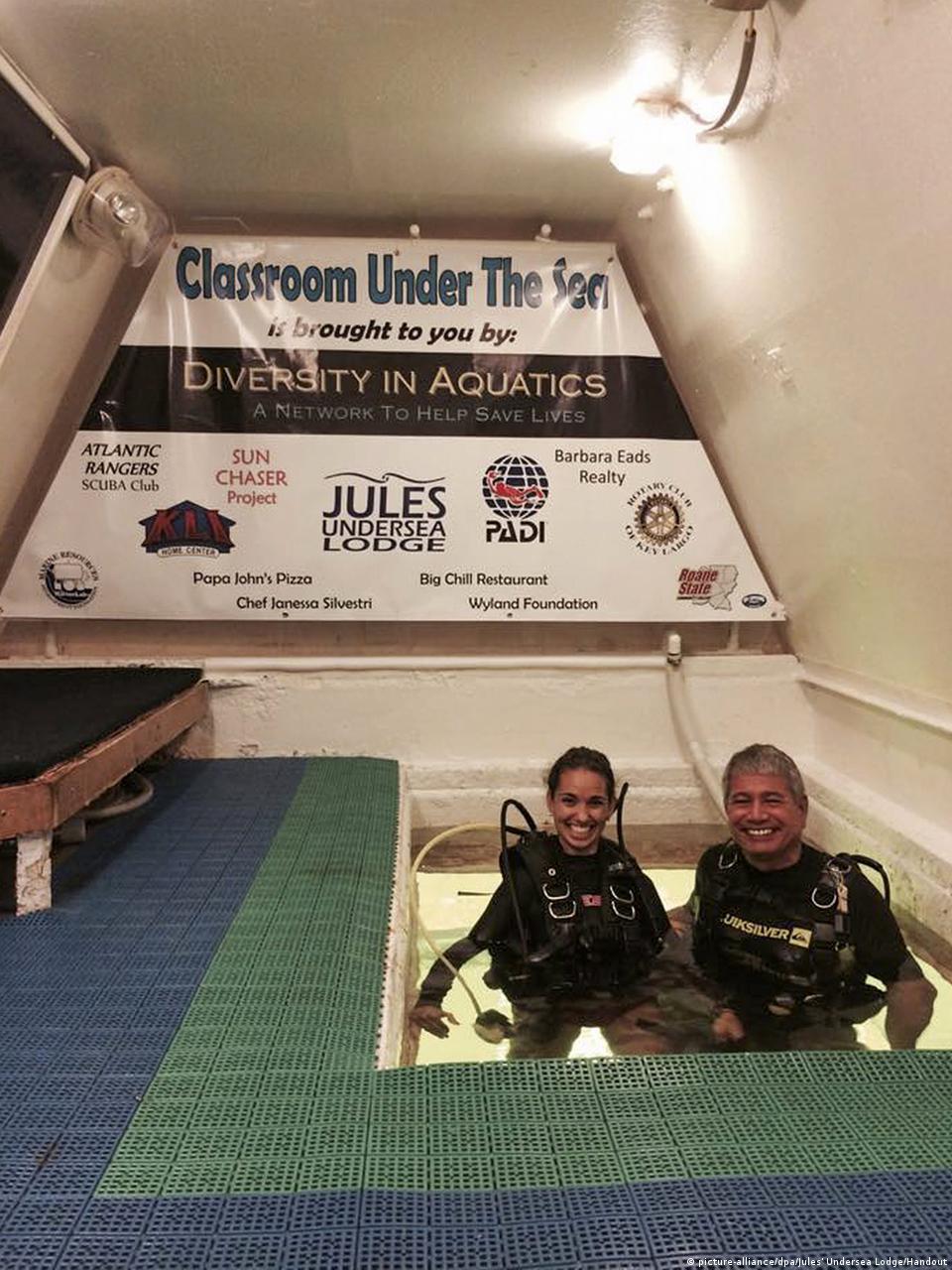 BRUCE CANTRELL and JESSICA FAIN
"Classroom under the Sea"

After years and over 4,000 missions, Mr. Koblick, Marine Resources Development Foundation and Key Largo Undersea Park were approached by the Roane State Community College professor, Bruce Cantrell and adjunct professor Jessica Fain, proposing another record breaking mission but with modern technology, teaching in classrooms while living out their undersea mission.  Jules' Lodge became the Classroom under the Sea (C.U.T.S.).
While living 25 feet underwater, Fain and Cantrell hosted nine episodes of an online lecture series titled Classroom Under the Sea.
Their mission broke the record held by Richard Presley (69 days, 19 minutes in Jules' Undersea Lodge from May 6-July 14, 1992). Presley greeted Fain and Cantrell after they surfaced. "It's exciting to see the focus more on education and using technology to involve more students," Presley said. "We didn't have that technology in '92."
Learn more about Classroom Under the Sea: https://www.roanestate.edu/pages/classroomunderthesea/
DR. JOSEPH DITURI
On a previous five day Aquanaut Mission, Dr. Dituri felt the need to expand his research and consulted with Mr. Koblick on the possibility of teaming up with Marine Resources Development Foundation to do a 100 Day Neptune Mission in Jules' Undersea Lodge.
Dr. Duturi's Project Overview was to work with young students by introducing them to working with scientists and explorers discussing ways to improve understanding and the preservation of our marine environment.
During the entire stay, other scientist along with Dr. Dituri conducted daily experiments in underwater ecology, human physiology, demonstrated and used new technology and further underwater exploration and environmental ecology.
Dr. Dituri's mission served as an analog to deep space flight and further oceanic living opportunities demonstrating methodologies for the care of those explorers in an isolated confined extreme environment such as a trip to another planet or colonization of our oceans.
And finally, a single ocean explorer and clinical researcher staying 100 days in a confined environment without surfacing to set a new world record.
Follow Dr. Dituri at https://drdeepsea.com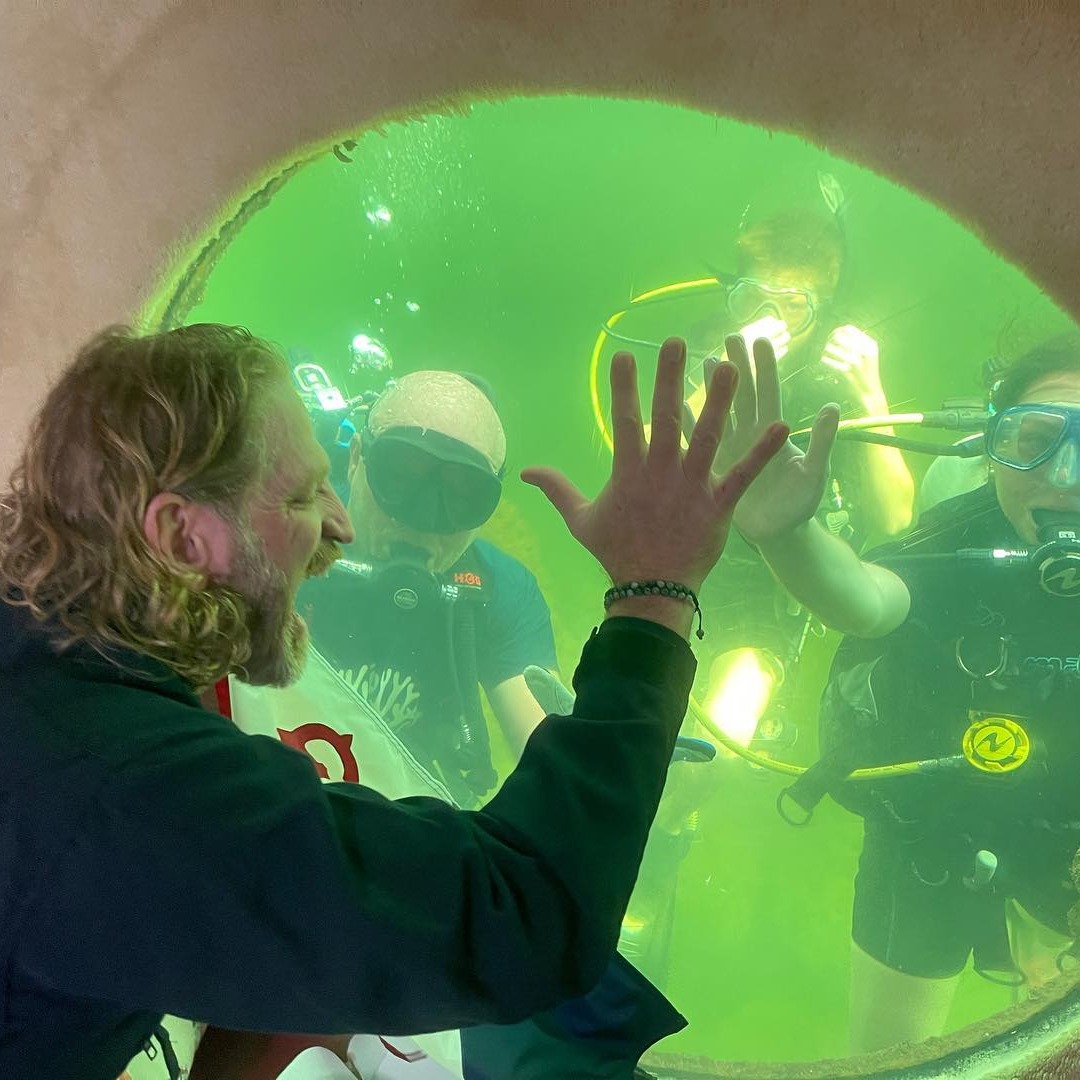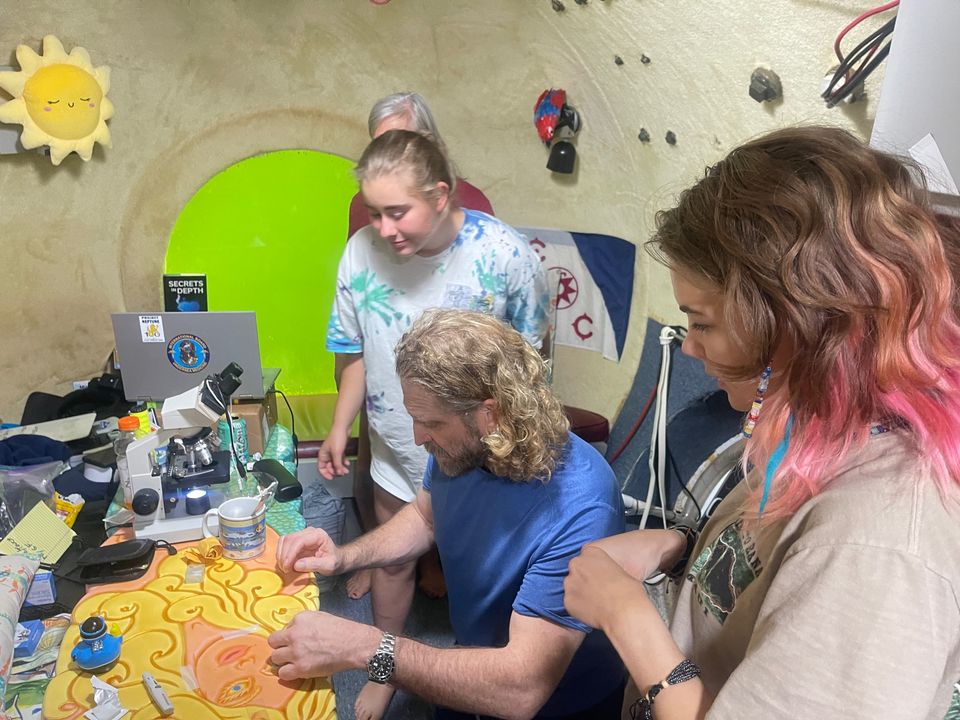 KEY LARGO UNDERSEA PARK
(305) 451-2353
info@jul.com
KEY LARGO UNDERSEA PARK
(305) 451-2353
info@jul.com