THE LAGOON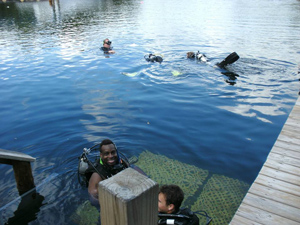 Snorkel

$15 per person

Dive
$35 per person per day
Instructors are free, 1 divemaster free per four divers
Night Dive
$45 per person, Instructors pay $35, minimum of 2 divers
Divemaster in training
$25
Gear Rental Rates Below; prices do not include sales tax
| Gear pack: BCD, regulator, tanks, weights/belt | $40.00 |
| --- | --- |
| Tank | $8.00 |
| Air Fill | $5.00 |
| Regulator. | $15.00 |
| BCD | $15.00 |
| Weights and Belt | $ 5.00 |
| Mask/Snorkel | $ 5.00 |
| Fins | $ 5.00 |
| Wetsuit | $10.00 |
THE LODGE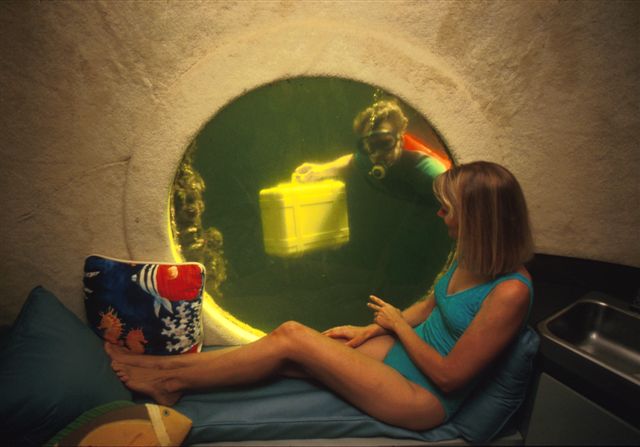 Mini Adventure (3 hours)

$150 per person, 2 person minimum

Jules Package for 2 (if staying in separate rooms, add $100)
$850
Group Economy Package
$375 each, 3-4 people
$325 each, 5-6 people
Single person overnight stay
$675
Discover SCUBA Diving in association with hotel visit
$115 per person
Habitat PADI Specialty
$100 per person
Ultimate Romantic Getaway
$1,395 per night, for 2 people in love
Prices do not include sales tax.
Jules Undersea Lodge is pleased to offer members of the U.S. Military a courtesy discount of 10% with presentation of appropriate ID. Email for details
Cancellation policy: 
Because Jules' Undersea Lodge has only two rooms, we strictly adhere to the following policy:
There is a 50% refund of your deposit 14 plus days prior to your reservation date.  No refund 14 days or less of your reservation date.   You are always able to reschedule your reservation date with a fee of $50.00.   If there is an evacuation in the Keys due to weather you will be able to reschedule your stay  without having to pay a rescheduling fee.  Gift Certificates are transferable not refundable.
If you are not here by 5:00 p.m. and you have not called to inform our staff that you will be late for your normal check-in-time, your reservation will be cancelled and there is no refund.  If you are diving as a certified diver and you arrive without your certification card there will be a $35.00 verification fee and if we are not able to  confirm your certification you will have to take the Discover Scuba Course.